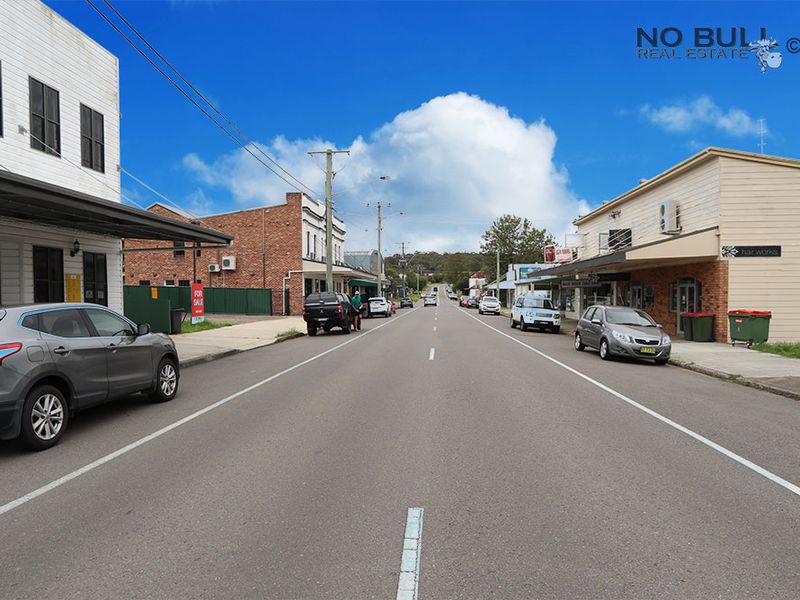 61 Carrington Street, West Wallsend
$299,950
Land size:

278 sq metres

Listing type:

For Sale
A PRIME PARCEL OF LAND WITH HUGE FUTURE POTENTIAL
The sky's the limit for this exciting parcel of land set within a thriving pocket of the West Wallsend business precinct. Whether you're looking for the ideal place to take your commercial venture to the next level or you're on the hunt for a new and exciting development project in an unbeatable location, this is an opportunity that's simply too good to miss.
This vacant lot boasts B1 Neighbourhood zoning which presents a wide variety of future mixed usage options depending on your vision for the site.
The orientation of the land lends itself beautifully to a building that offers a business or retail outlet at the front and a residential component at the rear. Alternatively, the residential portion of the property could sit above the shop or business to make the most of the space on offer.
With endless commercial uses available, from a restaurant or retail outlet to a professional premises including a doctor, dentist, account or solicitor etc., this is a site that's simply brimming with potential (STCA).
The lot is nestled within an up-and-coming suburb and is surrounded by new homes and infrastructure that ensure this is a vibrant location with bright future prospects. Handy public transport links, takeaway dining options and the local IGA supermarket are all within easy walking distance as is the West Wallsend Public School adding incredible appeal for families. Picturesque parks, the golf course and the M1 are also within easy reach and you're just over 30 minutes (approx.) from the bustling heart of Newcastle.
For further information on this opportunity, please call listing agent Jon Byrne on 49552624. Opportunity knocks, dont miss this one....
I would not hesitate in recommending No Bull Real Estate
I would like to thank Jon in selling my home. Although I had a minor hiccup due to a couple of documentation issues with council. Jon went out and above his way to help me through it. All I can say is thank you Jon hats off to you.
I would not hesitate in recommending No Bull Real Estate.
- Pamela Ziolkowski
West Wallsend
Been a pleasure
It has been a pleasure to deal with No Bull Real Estate. We were always kept up to date about what was going on. The hassle was taken out of the process of selling and everything went so smoothly thanks to Jon and Edith
- Liliana Rixon
Coal Point
Took this on board without any problems
Jon and Edith have been amazing we put three of our properties on the Market at the same time .
This create a lot of work for them both especially organising open houses for inspection.
They both took this on board without any problems .
Two of our properties had numerous offers on the same day , subsequently both houses were sold within a week of being on market . With our third house the previous tenants had not left the house in the best of condition , Jon organise immediately for this to be cleaned .
He has excellent referrals who worked very quickly to get the house up to scratch . We didn't have to worry about anything, Jon arranged it all . House sold within days of it been cleaned .
No Bull Real Estate were even prepared to find other properties for rent for our existing tenants .
Jon and Edith are both down to earth , caring and hard working real estate agents who have your best interest at heart.
Would certainly will recommend No Bull Real Estate to anyone for sales and rentals.
- Coralie Sterland
West Wallsend
I have no hesitation in recommending them to anyone needing their services.
All through the years I have found Jon and Edith a real support in our shared interests for our local community. Therefore, it was natural that they were chosen to act on my behalf when my house was sold recently. They were helpful, with full support and professional advice throughout the whole process. I have no hesitation in recommending them to anyone needing their services.
- L J
Holmesville