Meet The Team
Jon Byrne
Jon is a partner at No Bull Real Estate and is passionate about real estate. Having made a commitment to deal only on honest and ethical terms, Jon...
Edith Byrne JP
Edith is Licensee and a partner at No Bull Real Estate. Edith is a passionate agent who cares for all her clients, and gets results when it comes t...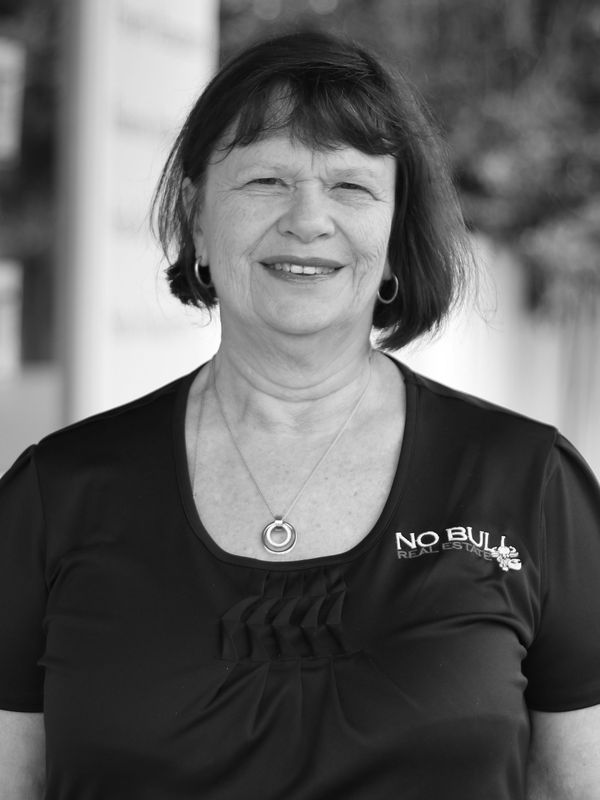 Lesley Callaghan
Lesley is new to the Real Estate Business having spent the past 35 years predominately in Insurance. She has decided to move into the Property Mana...
Nothing was a problem to them
A review of my recent dealings with NO BULL REAL ESTATE, JON & EDITH BYRNE, PRINCIPALS.
A property, jointly owned by my brother & myself at West Wallsend, was to be sold. This property was very old & had many difficulties attached to it.
As NO BULL was also located in West Wallsend I thought it fitting to engage them in the selling process.
I am certainly glad that I made this decision as the house was sold quickly in a more than professional manner. Nothing was a problem to them during & after the sale, communications at all times were above what you would expect, a very close & personal relationship was formed.
I have no hesitatation in recommending JON & EDITH of NO BULL REAL ESTATE to all & sundry.
In conclusion I thank you both for helping me in what I term a personally difficult situation relating to the sale.
A job well done & to my utmost satisfaction.
Thanking you both.
Regards
L.B. FOTHERINGHAM
- Lindsay Fotheringham
West Wallsend
Dear No Bull Real Estate
I wanted to take the time to let your team know how happy we are in our new home.
No Bull Real Estate has made moving to WEST WALLSEND so simple.
No Bull Real Estate found us a house in short period of time to all our family members' needs.
The Premium Tracker tool on their website was brilliant as we knew right away when a property matched our needs.
Moving can be very hard on the family but your team were always friendly and helpful.
Thanks for all your help.
We would recommend No Bull Real Estate to anyone without a doubt.
- Paul & Joanna Lappin