Edith Byrne JP
Licensee
About me
Edith is Licensee and a partner at No Bull Real Estate. Edith is a passionate agent who cares for all her clients, and gets results when it comes to serving sellers, buyers, landlords and tenants. Being a mother of 4 she understands the needs of families and is only too willing to help with all your real estate needs.
Qualifications:
Diploma Business (Real Estate Management)
Cert IV Property Management
Cert IV Residential Sales
Cert IV Workplace Training & Assessment
Licensed Real Estate Agent
Licensed Business Agent
Licensed Stock & Station Agent
Licensed Strata Manager
Member REINSW
Justice Of The Peace
$345 per week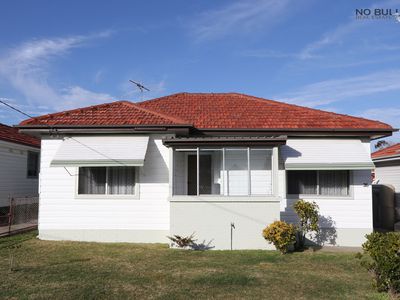 Under Application
Welcoming and well organised
I wanted to take this opportunity to express how impressed I was with the open house I attended. As a property investor I take notice of the agents and sadly majority turn up late, are rushed, and usually close the inspection before the scheduled finish time.
However that was not the case with the inspection we attended. I noticed that even though we arrived very early, the agents were still there before us. As a result it felt inviting and we didn't feel rushed. I especially liked that there were 2 agents present. That impressed me immensely. I have never experienced that at a rental inspection before. The agents were welcoming and well organised.
At the moment I'm pretty happy with my managing agents, but No Bull has left a lasting impression. I will definitely keep you in mind if I am in need of a new agent.
Regards
Gina Spinos
- Gina Spinos
Warabrook
Dear Jon & Edith
Thanks again for your assistance and patience, particularly during the exchange process.
Will DEFINITELY recommend you to all !
- Michelle Rameriz
They are the best.
They are the best.
The name says it all, and very true.
- Jeff Cameron
Shortland
Absolute Legends
My partner and I rented our first home together with No Bull, Edith and John have been absolute legends the entire time. From the process of renting, to ending our lease these guys have been amazing. Whenever something went wrong, Edith and John were there. Every inspection we were greeted with a smile and asked if there's anything that needs attention and fixing. Always polite and happy to answer any questions. Towards the end of the lease there was confusion and Edith and John were happy with any questions I had , being a first time renter I didn't understand much and they were always happy to talk me through things. No Bull have a can do and will do attitude , I recommend them highly! Thank you Edith and John! We'll miss you ! But we'll be back."
- Nikisha-Lee Gardiner
Holmesville
Correct management of our property
We have Know Edith and Jon for the past two years. They have been instrumental in the correct management of our property in Newcastle, always finding us high quality tenants and ensuring our property and the surrounding common areas are well looked after. They have an extremely professional work ethic with strong communication and an in depth knowledge of the property market. They have a warm and friendly persona and are always willing to do or go the extra mile to get you where you need to be in terms of your property investment. They came recommended to us by a work colleague and we would recommend them in a second to anyone requiring a property manager or sales person after taking them on. We would also like to take this opportunity to personally thank Edith and Jon for all of their hard work over the last two years. It is very much appreciated. Many thanks Stephen & Chotima
- Stephen & Chotima
Shortland