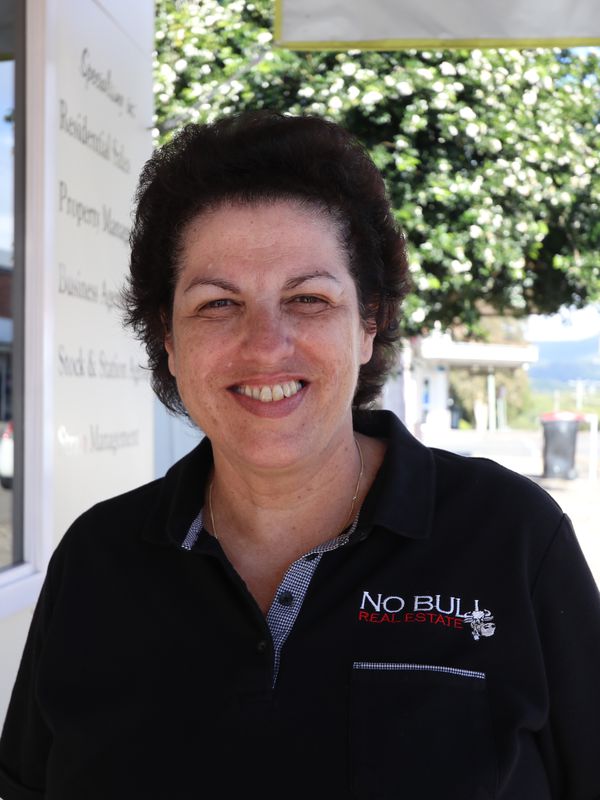 Edith Byrne JP
Licensee
About me
Edith is Licensee and a partner at No Bull Real Estate. Edith is a passionate agent who cares for all her clients, and gets results when it comes to serving sellers, buyers, landlords and tenants. Being a mother of 4 she understands the needs of families and is only too willing to help with all your real estate needs.
Qualifications:
Diploma Business (Real Estate Management)
Cert IV Property Management
Cert IV Residential Sales
Cert IV Workplace Training & Assessment
Licensed Real Estate Agent
Licensed Business Agent
Licensed Stock & Station Agent
Licensed Strata Manager
Member REINSW
Justice Of The Peace
Looking after us for all these years
Thank you so much Edith and Jon for looking after us for all these years. You have been great. Never had to worry about our property
Always knew it was in good hands.
If we ever need any real estate you will be the ones we come to
Thanks again
- Lynne and Tom Davies
Barnsley
No Bull, says it all
I've rented a couple of properties through No Bull Real Estate & find Jon & Edith to be the most pleasant property managers I have ever dealt with, so not only with the sale of your house, you will also be happy with the management of your rental property as well. No Bull, says it all, cheers to Jon & Edith.
- Robert Powell
Fletcher
Absolutely Fantastic
The team at No Bull Real Estate were absolutely fantastic. In my years of both owning and renting I have never experienced quite the level of service I received from Jon and Edith along with their very capable team.
As a tenant on this occasion, I was extremly impressed by the "can do" attitude and how easy they made everything from the time I signed a lease to the time I vacated the property.
I would have no hesitation in recommending No Bull Real Estate to anyone looking for an agent who actually works with you no matter whether you're a buyer, seller, landlord or tenant. These guys really make the journey simple and enjoyable.
Very refreshing. Keep up the great work!!!
- Daryn Kitchener
Cliftleigh
Fantastic to deal with.
No Bull Real Estate managed my property for me for many years. As a landlord living in a different location I always had peace of mind they where looking after the property for me I never had to worry. When it came time to sell they made the process easy and quick! Edith, Jon and the team are great!
- Tenille Riordan
Edgeworth
Absolute Legends
My partner and I rented our first home together with No Bull, Edith and John have been absolute legends the entire time. From the process of renting, to ending our lease these guys have been amazing. Whenever something went wrong, Edith and John were there. Every inspection we were greeted with a smile and asked if there's anything that needs attention and fixing. Always polite and happy to answer any questions. Towards the end of the lease there was confusion and Edith and John were happy with any questions I had , being a first time renter I didn't understand much and they were always happy to talk me through things. No Bull have a can do and will do attitude , I recommend them highly! Thank you Edith and John! We'll miss you ! But we'll be back."
- Nikisha-Lee Gardiner
Holmesville