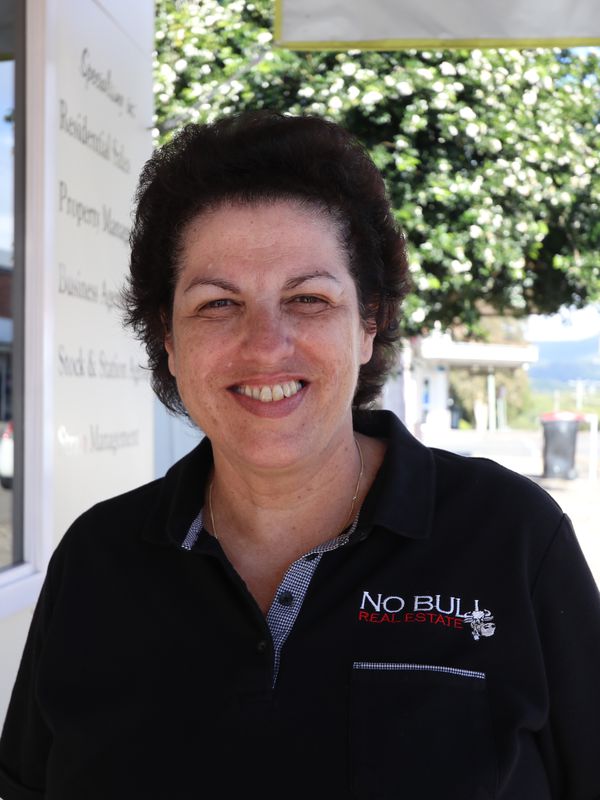 Edith Byrne JP
Licensee
About me
Edith is Licensee and a partner at No Bull Real Estate. Edith is a passionate agent who cares for all her clients, and gets results when it comes to serving sellers, buyers, landlords and tenants. Being a mother of 4 she understands the needs of families and is only too willing to help with all your real estate needs.
Qualifications:
Diploma Business (Real Estate Management)
Cert IV Property Management
Cert IV Residential Sales
Cert IV Workplace Training & Assessment
Licensed Real Estate Agent
Licensed Business Agent
Licensed Stock & Station Agent
Licensed Strata Manager
Member REINSW
Justice Of The Peace
Dear No Bull Real Estate
I have never sold a house before, so it was with some anxiety that I approched Jon and Edith at No Bull Real Estate to arrange to put my house on the market.
They very quickly put me at ease with their professional attitude and it was very evident that they cared for their clients by wanting to do the best they could for them. I always found them very approachable and honest, constantly keeping me up to date and willingly answering my many questions. I would have no hesitation in using No Bull Real Estate again. I would recommend them to anyone who is looking for an honest, professional real estate business.
- Jenny O'Donnell
Cant compare
Honestly if you want a real estate agency that actually does what they say they do then choose No Bull Real Estate. Edith and Jon are just so professional, very reliable, responsive and honest! I know I'm in safe hands with them. I have dealt with other real estates in the local area and you just can't compare!
- Yvonne Alley
West Wallsend
No Bull, says it all
I've rented a couple of properties through No Bull Real Estate & find Jon & Edith to be the most pleasant property managers I have ever dealt with, so not only with the sale of your house, you will also be happy with the management of your rental property as well. No Bull, says it all, cheers to Jon & Edith.
- Robert Powell
Fletcher
Fantastic to deal with.
No Bull Real Estate managed my property for me for many years. As a landlord living in a different location I always had peace of mind they where looking after the property for me I never had to worry. When it came time to sell they made the process easy and quick! Edith, Jon and the team are great!
- Tenille Riordan
Edgeworth
Awesome Agent
I have rented with Edith at No Bull for over two years, Edith is such a awesome agent to deal with, such a pleasure to have as an agent. Highly recommended to all in the real estate industry.
- Ashley Brown
Branxton