Jon Byrne
Licenced Real Estate Agent & Principal
About me
Jon Byrne has more than 20 years' experience in the real estate industry. A licensed real estate agent and partner of a successful multiple award-winning agency. Jon is passionate about all things real estate and has experience across all aspects of real estate including sales, property management, strata management and business sales. He has specialised in all areas of sales including residential, commercial, industrial and government property.
Also being a trainer in real estate Property Services, Jon has facilitated and validated units for the real estate course in his career as a qualified trainer and assessor. Jon's experience and passion are shared by all students wishing to enter the real estate industry.
Jon understands the importance of good business ensuring this is exactly what his clients receive. Being a partner of his own real estate business gives his clients the service they deserve and is evident by the testament he receives from the many satisfied vendors and buyers he has dealt with over the years
Qualifications:
• CPP07 Certificate III Strata Management
• 2220 Certificate IV in Business (Real Estate Sales)
• 2221 Certificate IV in Business (Property Management)
• 2219 Diploma of Property Services (Real Estate)
• TAA40104 Certificate IV in Training and Assessment
• TAE40110 Certificate IV in Training and Assessment
• TAELLN411 Address Adult Language, Literacy and Numeracy Skills
• TAEASS502 Design and Develop Assessment Tools
• Real Estate Licence number 1142934
• Member REINSW
$997,500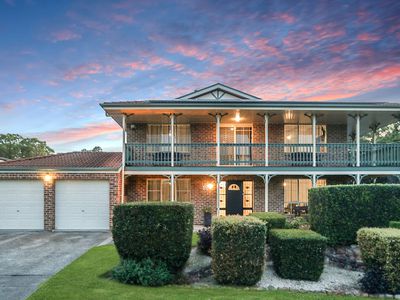 For Sale
Bedrooms

5

Bathrooms

2

Land size

1014 Square metres
$349,950
Under Contract
Land size

724 Square metres
They're indeed No Bull
They're indeed No Bull.. Very nice & honest couple..
- Miriam Carter
West Wallsend
We did not feel pressured
We recently purchased our home through No Bull and were very happy with the experience. As first time home buyers it can be quite daunting so we were glad that Jon was approachable with any of our questions/concerns. We did not feel pressured and are very pleased with the end result. Thanks Jon and the team!
- Olivia McGrath
Edgeworth
Dear Jon & Edith
This is just a short note to you both to let you know how much I have appreciated all of your help along the way. Having never bought a house before, I really didn't understand the complexities of any of the process. Whenever I needed help or understanding, Jon - you were the first person I knew I could call!!.
Thank you for guiding me through this crazy time and for your persistence and patience in getting me my beautiful first home. Your assistance will never be forgotten.
- Liz Hart
Pleasurable and happy experience
It was a pleasurable and happy experience having No Bull Real Estate as our preferred agents. Thank you for your very professional and honest conduct during the sale of our home. We wish you continued success.
- Graham & Anne Pritchard
Seahampton
Thank you Jon and Edith
It's hard to put into words how, 'No Bull Real Estate' supported us to buy our first home. Words that come to mind are: genuine, caring and helpful. The one thing I was afraid of stepping into the market were pushy real estate agents. Jon was nothing of the sort; he was patient, considerate and kind at all times. No ask we had was too great and he was available around the clock to support us. We are endlessly grateful for the positive experience. Thank you Jon and Edith
- Kate Sciacca & Jake Townsend
Wallsend